Friends,
I come to you now in my February post with some thoughts and musings on the eve of my 33rd birthday; I will admit that I am writing this in a sort of stream-of-consciousness manner. While this is by no means an occasion to reflect 'on a long life well lived' (for hopefully I have quite some time still to go), I do think birthdays offer an opportune moment to reflect and hold an inner dialogue with yourself. In this instance, though, I'm bringing you along for the ride.
Something that has gradually made itself clear to me over the past few months is that I think and do too much. Those who know me know that I like to plan, and to follow that plan because I know it will lead me where I want to go in order to achieve or obtain something I need or want. However, for whatever reason, my mental capacity – and to some extent my physical stamina to complement it – has lately felt strained and overwhelmed. At times I feel pulled in too many directions to be able to meaningfully function and think: ideas for my PhD pull me this way; things needing done for my college courses tugging me that way; the ever-present feeling of the need to be doing something productive pushing me over the edge. In the words of a worldly hobbit, "I feel thin…sort of stretched, like butter scraped over too much bread." And though I may need a holiday, even a long one, I know that I can't really have one right now. So that leaves me with the choice of either pressing on with everything I fill my plate with, or to take my foot off the gas and risk the internal battle of knowing I'm not being productive but that it's probably better for my health. The choice seems clear and obvious, but therein lies the dilemma.
I suppose I shouldn't be so hard on myself on the one hand. After all, I have always thrived on seeing out my plans and productively doing what I need to do. I know 33 is a good deal beyond conventionally conceptualized 'youth,' but at the same time I am equipped with life experience and a clearer understanding of things which I study and teach about on a weekly basis. Logic would tell me, then, that minor adjustments here and there will help me alleviate unneeded pressure I place on myself. However, I have been making minor adjustments ever since I can remember; it's part of how I've gotten to where I am. At the end of the day, though, I still come back to the idea that when I devote time within the context of my work and academics, it should be executed meaningfully and without waste. How, then, can I justify taking my foot off the gas? How would I feel about myself if I looked back ten years from now and saw clear signs that I could've read more, wrote more, enriched myself more…anything more? I don't like wasting time on something when it could be better used for productivity, but perhaps that mindset has run me aground on Burnout Reef. That has brought me to thinking that I should set about my new year of birth in a healthier and less high-strung manner.
Stepping away from all the humdrum of that notion for a moment, let me put a positive spin on it by focusing on a couple of things. First, as fate would have it, I won't be teaching any college courses over the summer, and my fall semester course load went down by a class. My wife optimistically pointed out that 'this is a blessing in disguise' because she knows my struggle with keeping productively busy. This reduction in professional responsibilities can afford me more breathing space in which to write the next college course I'll be teaching next spring (Early Modern Europe, spanning from roughly the 1550s through the 1780s). Second, I have come back around to feeling motivated to work more on the manuscript of my current work in progress (called a WIP by all my writer friends out there). I haven't talked much about this — in fact, I may not have let on before that I've been slowly chipping away at a new project — but I will certainly do so in a future post. For the time being, just know that the story I'm developing stemmed from an idea that I had shelved back while I was writing Needless, it doesn't relate to my "Faces of the War" stories set during WWII, and it is a very different approach to my storytelling in comparison to what I've already published.
Though it doesn't necessarily bring me joy, following current events has proven helpful in expressing worry and doubt from my mind. At the time of this writing, there is a situation that has been developing in Ukraine regarding a potential Russian invasion. This, of course, has historical significance over many centuries, with the most recent example manifesting in the 2014 invasion of the Crimea and the ensuing chaos involving Russian-backed separatists fighting Ukrainian government forces in the eastern region of the country. For anyone interested in following along with events as they unfold, check out this Conflict Tracker from the Council on Foreign Relations. For me, I would like to think that full-scale warfare won't break out between an invading Russian force and NATO-led Western forces, but there are too many factors at play that are either unpredictable or unknown, especially to me.
Something that I can say does bring me joy is a number of new films coming out this year. I don't consider myself a pure cinephile in a critical or philosophical sense (I am too much of an optimist to consistently point out the flaws and errors of movies; instead I just like to be entertained for the most part), but I do hold affinities for certain films or genres. For example, Agatha Christie's Death on the Nile just came out this past week; I read the book and have anxiously awaited the film adaptation. After having read the book and watched the film of Murder on the Orient Express, I was keen to do the same with this next installment. Furthermore, the Super Bowl was just a couple of days ago and a few more more trailers were released: the Amazon Prime show The Lord of the Rings: The Rings of Power, which excites me due to my love for the LOTR and Hobbit books/films; the new Doctor Strange in the Multiverse of Madness movie, which taps into my cultivated love for the Marvel films; and the third Jurassic World: Dominion movie, which looks awesome as it encapsulates the hypothetical situation of dinosaurs among us today that I dreamed about while watching the movies as a kid. Though the trailers aren't out yet, the third season of The Mandalorian as well as the new Disney+ series Obi-Wan Kenobi both will have my attention when they arrive. I surely hope that over the coming months I can learn to relax by enjoying the simple pleasures of things like new films.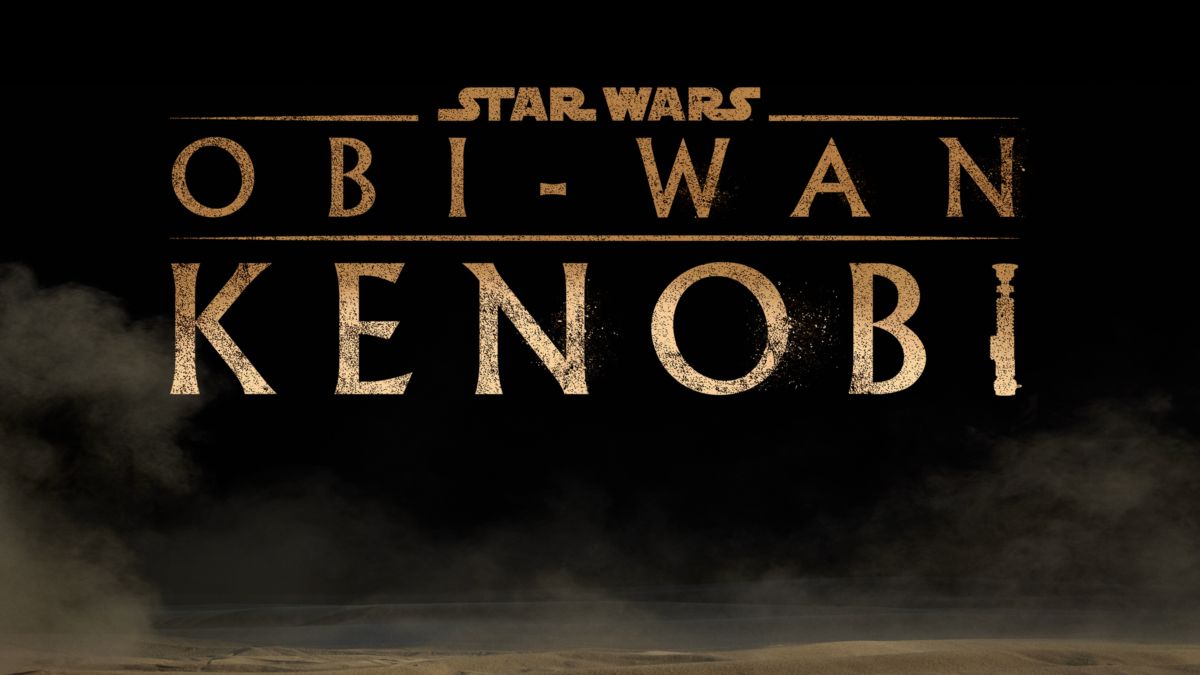 In closing, I will say that I don't not look forward to turning 33. Sure, I'd love to have the athletic stamina of my early 20s, but I wouldn't trade Early 20s Mike for who I am today. Part of growing up is figuring out the how to life; I'm just glad that I have loving family members — namely my wife and kids — that support me every day and provide me with constant reminders that no matter how many books I read, or classes I write curriculum for, or whatever else I try to plan to do…they will always be there and I will always come home to them at the end of the day. For anyone else who might be struggling in similar ways to me, I encourage you to do what you can, how you can, when you can. In the words of Bob Wiley, "Baby steps…"
Until next time, I wish you all a very fond farewell!
Mike/"Eli"